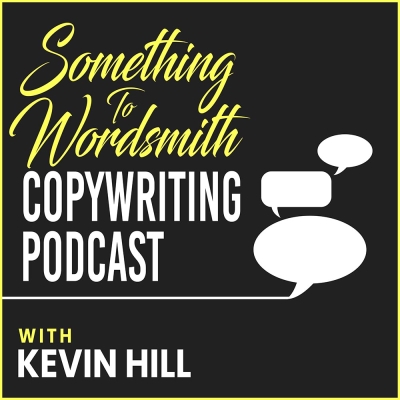 If you've always wanted to know how to write copy that gets your target audience to open their wallets and fork over their money, then look no further.
The Something To Wordsmith Copywriting Podcast will give you the copywriting chops you need to rake in sales and embarrass your competitors.
Join Master Copywriter Kevin Hill as he reveals his hottest copywriting tips and takes you behind the scenes of his many "home runs" throughout his 15+ year copywriting career.
He'll pull back the curtain and reveal the insider secrets he discovered while writing copy for Russell Brunson, Dan Kennedy, Agora Publishing, Clayton Makepeace, Harry Dent, and many others.
Stop trying to "reinvent the wheel" and legally steal the secrets from one of the world's best copywriters who has generated $400+ million in sales for his clients.
STW #2: 3 Tactics That'll Help You Decipher Your Prospects' Pain Points
Getting to know your prospect's pain points is a very important aspect of copywriting. You have to know what's keeping your prospect up at 2 am in the morning in order to write copy that resonates with them.
Master Copywriter Kevin Hill reveals 3 tactics that'll help you decipher your prospect's pain points so you can target them in your copy.
Remember, you need to see yourself as a problem solver when it comes to writing copy. Your prospect has a problem or pain point that needs to be solved. These simple constructs will help you hone in on your prospect's pain points so your copy is more effective.
STW #1 – 7 Copywriting Blunders That Could Plummet Your Conversions
There are many common copywriting mistakes copywriters and marketers make when it comes to writing copy.
In this episode, master copywriter Kevin Hill performs a "deep-dive" into the biggest mistakes most people make with their copy.
Shoring up these mistakes will ensure your copy gets your prospect to eagerly say "Yes" to your products and services. It'll also help you feel confident when sitting down to write a promo.