After doing this since 2005, I've found that clients have different needs to ensure they get what they need to grow their business.
So, I offer three different tiers of services. Feel free to choose the one that works best for you.
1) I Can Help You By Writing The Copy For You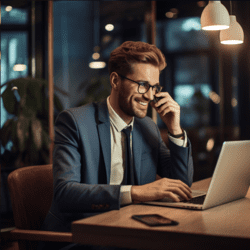 This is an attractive option if you're looking for a part-time, full-time, or by-project copywriter.
We'll talk about your project and how I can help.
I'll then present a quote for how much the job will cost.
2) I Can Help You By Writing The Copy WITH You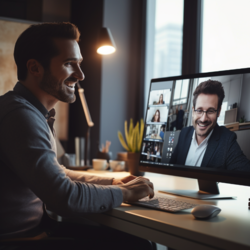 This is an option if you need a second pair of eyes on your copy and want to do the bulk of the work yourself.
I can help you with the following:
One-off or ongoing critique packages – This is where you present the copy and provide a detailed critique…
You write the copy, and I tell you what needs to be changed and what looks good.
"Done with you" packages – This is where I write the copy with you LIVE on Zoom. You and I do most of the writing on a shared Google doc, and we write the copy together.
3) I Can Help You Through 1-On-1 Or Group Consulting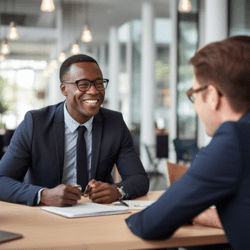 This has more to do with overall marketing strategy vs. just copywriting.
We'll sit down through a single or a batch of Zoom calls…
…and I offer tweaks, suggestions, and places you can improve.
This is great if you need someone to look at your business from an outsider.
Plus, it's very common to feel like you're "too close to everything" in your business.
My consulting will help you get fresh ideas and perspectives you otherwise wouldn't have considered.
4) I Can Help You With Copy Coaching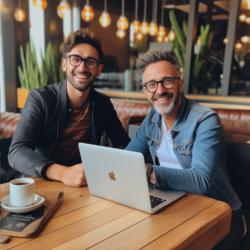 This is a great option for you if you want to become a better copywriter overall.
This is great if this is your goal vs. trying to get copy completed for specific projects.
I offer 6-12 month packages for entrepreneurs who want to get better at copy and copywriters alike.
Are You A Copywriter Who Needs Clients And Wants To Grow Their Business? Let Me Help You…
I also offer copywriting business coaching for copywriters with the chops to write copy…
…but need help on the business/marketing end of things.
This is where we dig into how to get clients, get them to say "yes" to your copywriting services…
…and how to negotiate deals, contracts, and the ins and outs of client management.
(This is what most copywriting courses and programs don't teach you! Yet, this is essential to have a thriving copywriting business.)
So, if you're a copywriter who needs help with any of these things, let me know.
I do have coaching/consulting packages that can help you. Feel free to inquire.