85% of my clients have hired me again and again  (some as long as 10+ years)

Friendly, easy to work with without any drama, flakiness, or B.S. (nope, I won't ghost you)

Gets the importance of "voice" and tone and won't shove my "style" down your throat

No robotic A.I. nonsense that isn't going to resonate with your audience

Let Me Help You Generate A Flood Of New Customers Or Summon A Surge Of Revenue From Your Existing Actives
"Kevin was a huge asset to me for 5 years when he worked as a full-time copywriter in my office.

His copy was responsible for over 10 million dollars (probably even more…haven't kept count) for my company.

If you're looking for not just a copywriter but also a marketing master, then hire him now!"
– Russell Brunson – www.clickfunnels.com
Look, I get it…
Hiring a direct response copywriter can seem like a crapshoot sometimes.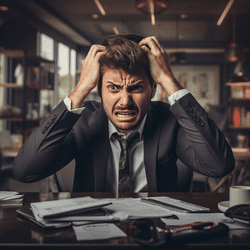 You might feel like you've hired a winner until they end up botching up your project.
Either that or you have to go through revision after revision.
It can literally cause you to rip your hair out!
But what if you could confidently hire a seasoned direct response copywriter you can trust…
Without the constant drama and flakiness
Without having to endure revision after revision
Without having to explain what you want over and over again
Without having to play "cat and mouse" when it comes to communication
And how about someone who has a uniquely analytical approach to writing copy thanks to a background you might now expect? 
You see, 
I Was A Science Geek, Neck Deep in My Ph.D. In Biochemistry, Microbiology, And Molecular Biology At Penn State University
I was excelling in my research, and it looked like a future as a college professor was a sure bet.
But around my 4-5th year in graduate school, I had an epiphany.
The lab rat life and the "publish or perish" mentality weren't for me.
I wanted to do something different.
That's when I discovered copywriting.
And my scientific background proved to be more valuable than I could've ever imagined.
I applied my Ph.D. level research experience to understanding markets…
…studying the greats like Halbert, Carlton, Bencivenga… and I found my calling.
Fast forward to today…
I've Taken My Research Skills From The Lab To The Market, Crafting Unique And Effective Copy That Gets Results
I was able to land my first full-time copywriting gig for Russell Brunson in 2006.
In fact, here's a video of Russell giving me a good farewell when I decided to become a freelancer in 2010.
But that's not all… 
I have orchestrated multiple 7-figure "Jeff Walker" style product launches…my biggest one raked in $1.3 million dollars. 

I got to write a copy for the company of the great Dan Kennedy, where a bulk of my copy was written on behalf of Dan. 

I have been instrumental in generating multiple webinars for a famous coaching guru that has raked in 7 figures (no wonder he's kept me around for 5.5 years!) 
Kevin isn't just a talented direct response copywriter, but he also "gets it" when it comes to marketing.

His copy brought in 7 million dollars of revenue for our company last year through our multiple investment offers. Thanks, Kevin!"
– Josh Marsden – ARM5Formula.com
If You're Looking For A Direct Response Copywriter You Can Rely On, I'm Your Guy…
Imagine getting "nailed" drafts without a lot of back and forth.
Think about how relieved you'll feel when you finally have a direct response copywriter you can finally trust.
No more thinking to yourself, "Shoot, I want to get this big project done, but I don't know who to give it to…!
In fact, one of my clients with whom I have a 5 ½ year working relationship with send me this on Slack:
"Kevin, can you redo these 3 emails? I don't think [name withheld] understood the project and we need to complete it by this evening."
You see, I've been her "go-to" person for the past 4 years.
That's just a reflection of how dedicated I have been to my clients for the past 17+ years.
I truly get a thrill out of helping people with direct-response copywriting…
…which is one of the hardest skills to master.
Past (And Several Current) Clients Include…
(In No Particular Order…Nor Is This A Complete List)

CarShield
Russell Brunson
LinkedSelling 
Lisa Sasevich
Ryan Moran
Brian Kaskavalciyan
Freedom Founders
Clayton Makepeace
Money Map Press
Agora Publishing
Sovereign Society
Craig Simpson
Robert Skrob
Harry Dent
Christian Mickelsen
Alina Vincent
Shaun Buck
Oli Billson
Property Radar
Dan Kennedy
Josh Marsden
Daryl Hill
Dustin Mathews
Connected Investors
Bob Diamond/Overages Blueprint
Tory Robson
(….and many more to come!)
Why Me Vs. The Many Direct Response "Copywriters" Out There On The Internet?
I research the heck out of your project to find that "thing" that's going to make your product/service stand out.
Most copywriters will just give you "copy" but they don't understand the sophistication of the market.
It's like creating a weight-loss offer with the headline "How To Lose 10 Pounds in 30 Days"…
…and it completely bombs because the market is way more sophisticated than that.
It's all about finding that one "thing" that's unique that's going to make your product/service stand out from the rest.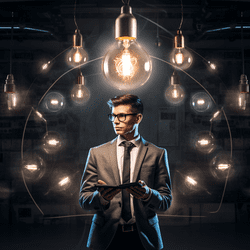 No copywriter from the for-hire or bidding sites is going to give you that.
Plus I have extensive marketing knowledge thanks to all of the clients and mentors I've had along the way. 
Because here's the truth:
Marketing and copywriting go hand in hand. 
I know how to incorporate key messages, branding elements, and calls to action that are consistent with your overall goals. 
Further, I know how to create copy for different mediums such as social media, websites, direct mail…you name it. 
Not many copywriters have this experience. 
In fact, there are many who think going through someone's course is all they need to write high-level copy. 
Sure, you'll get "copy" that'll follow all the rules of copywriting…
…but it more than likely won't be the stuff that's going to get your ideal audience to buy.
It's like driving a Ferrari without a GPS if you're trying to go from New York to LA.
Sure that Ferrari looks nice and it makes you look cool…
…but, without the right directions, you're not going to get to where you want to go.
"Kevin's copy converts like crazy! I've been giving Kevin work for the past 12 years because I'm happy with the response it gets.

Kevin is also easy to work with and I rarely have to tweak anything he writes. So, if you're looking for a direct response copywriter you can trust, hire Kevin right away. 
– Craig Simpson –  SimpsonDirect.com
Oh, and by the way…
You Don't Want To Trust A Brand-New, Green Direct Response Copywriter For Your Projects
Look, unfortunately, the copywriting industry is full of newbies who think they're qualified to take on complicated projects…
…just because they've invested in an expert's book or course. 
Yet, there are a lot of people who sell direct response copywriting like a business opportunity: 
"Just take my course and you'll be sitting on a beach in  Tahiti sipping drinks with umbrellas sticking out of them – earning 6+ figures a year!" 
You know the drill. 
Then, what happens is the unsuspecting business owner hires the green direct response copywriter. 
They end up with copy they cannot use, or they have to suffer through endless revisions. 
Those are the headaches of working with someone without a lot of experience under their belt. 
Sure, everyone needs to start somewhere as a direct response copywriter. 
I sure did. 
But if you don't want to have to hold your copywriter's hand while they work with you, then let's talk.
Clients Come To Me To Help Them Get These Projects Off Their Chests:
Virtual event sales letters and accompanying promo materials
In-person event sales letters
Long-form sales letters
Video sales letters (VSLs)
Multi-step direct marketing campaigns
Webinars (slides, scripts, and follow-ups)
Stage presentations
Long-term nurture emails
Infomercials
Clickbank sales pages
Free reports, whitepapers, and other lead magnets (including email follow-ups)
Sales funnels (upsells, downsells, etc.)
"Jeff Walker" style product launches
Evergreen webinar funnels 
Customer reactivation campaigns
"Resurrect old leads" campaigns
Back-end campaigns for existing actives 
Oh, and I can also do these "one-off" smaller projects, too…
Postcards
Emails
Sales Pages
Landing Pages
Video scripts
Single direct mail pieces
…and many others.
After 18 years of doing this, there simply isn't a type of project or deliverable I haven't completed.
So if you need someone to complete a critical component of your marketing, I'm your guy.
We Can Do Either A Retainer Deal Or Go Project By Project
I'll level with you…
Many people who contact me already have a project in mind. 
And that's OK…
However, for other clients who have continuing copywriting needs, I have a retainer option available.
That means you can give me whatever project is needed to move your business forward…
In other words, I'll be your "go-to"




copy guy in your business.

In fact, in the long run, doing a retainer-type deal ends up being cheaper for you.
So that's definitely an option we can explore.
However, if you want to stick with a project-by-project type of deal, then that's OK too.
Just wanted to throw that out there as a possibility in case you have multiple copy needs…
…or project that you may have multiple needs in the future.
A Direct Response Copywriter That Can (Potentially) Be A Part Of Your Team
The great news is I get along with teams very well.
I've been a part of multiple teams and work well with other copywriters (no ego here).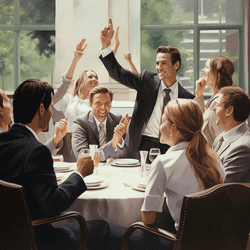 So, maybe you already have a direct response copywriter, but need another one to accomplish your goals.
I'm someone who doesn't "rock the boat" and gets things done when needed.
Heck, I remember all the overnighters I used to spend at Russell Brunson's office before a big launch.
He would order pizza and we'd be cranking out copy until the big launch date the next day.
I've also been known to work weekends if needed if an urgent deadline needs to be met.
So, nope, I don't phone it in at 5 pm every night.
I can go all in when the situation warrants it.
So, if you're looking for a direct response copywriter who will go to bat for you, then contact me by clicking on the link below.
Now It's Time To Address The Big Elephant In The Room…A.I.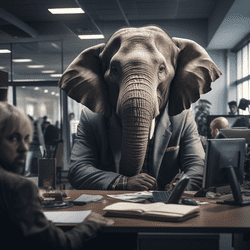 Yep, AI is quite the rage right now.
It's tempting to tell yourself:
"Well, why do I need to hire a
direct response copywriter, when AI can do it for me?"
Here's the truth:
AI can be a great tool, but it doesn't replace the skills and experience of a professional copywriter.
I utilize AI for research, but the final copy is always crafted with a human touch.
So if you're not already a skilled copywriter, you're not going to know how to get AI to create compelling copy for you. 
Nor will you know what to tweak, edit and refine.
Yep, I use AI with a lot of projects when it comes to research.
But it's nowhere near what a skilled copywriter with a little experience on his belt can give you.
So Contact Me If You're Looking For A Direct Response Copywriter You Can Rely On And Gets Results …
We'll have a friendly, no-pressure chat to see if I can help you out.
If we decide to move forward:
Here's How We'll Work Together: 
We'll have a short kickoff call where I get all the info needed for the project. 
You'll send me all the assets needed for the project. 
You'll also send me any ads, promotions, etc. that are working with you right now. 
I'll then craft your copy with minimal input from you and deliver on the agreed-upon date. 
We'll then go back and forth on any changes, tweaks etc. (I'm excellent at getting it right the first time, though…)  
We'll then move on to the next project. 🙂 
So, if you feel I can lighten your direct response copywriting load, then contact me.
"This is going to make a lot of money for us. Nice work, Kevin!"
– Clayton Makepeace
Click on the link below and I look forward to helping you.